About AttaBox®
AttaBox® is a leading manufacturer of polycarbonate enclosures, offering a wide range of durable and high-quality products. Polycarbonate enclosures are particularly suited for applications that require reliable protection against harsh weather conditions, UV radiation, chemicals, and other environmental factors. Their durability, UV resistance, chemical resistance, ingress protection, and compliance with industry standards make them an excellent choice for a wide range of industries. Featuring innovative design and customization options, AttaBox® enclosures provide reliable housing for all kinds of electrical and electronic equipment in various industries.
Heartland® Innovative Features
The Heartland (AH) Series are high performance, polycarbonate enclosures applicable for heavy industrial conditions, but with a refined style suitable for commercial, industrial and OEM design applications. Innovative products include interior mounting solutions, slim profile enclosures and more.
Learn More
Image Pointer (H5P Editor)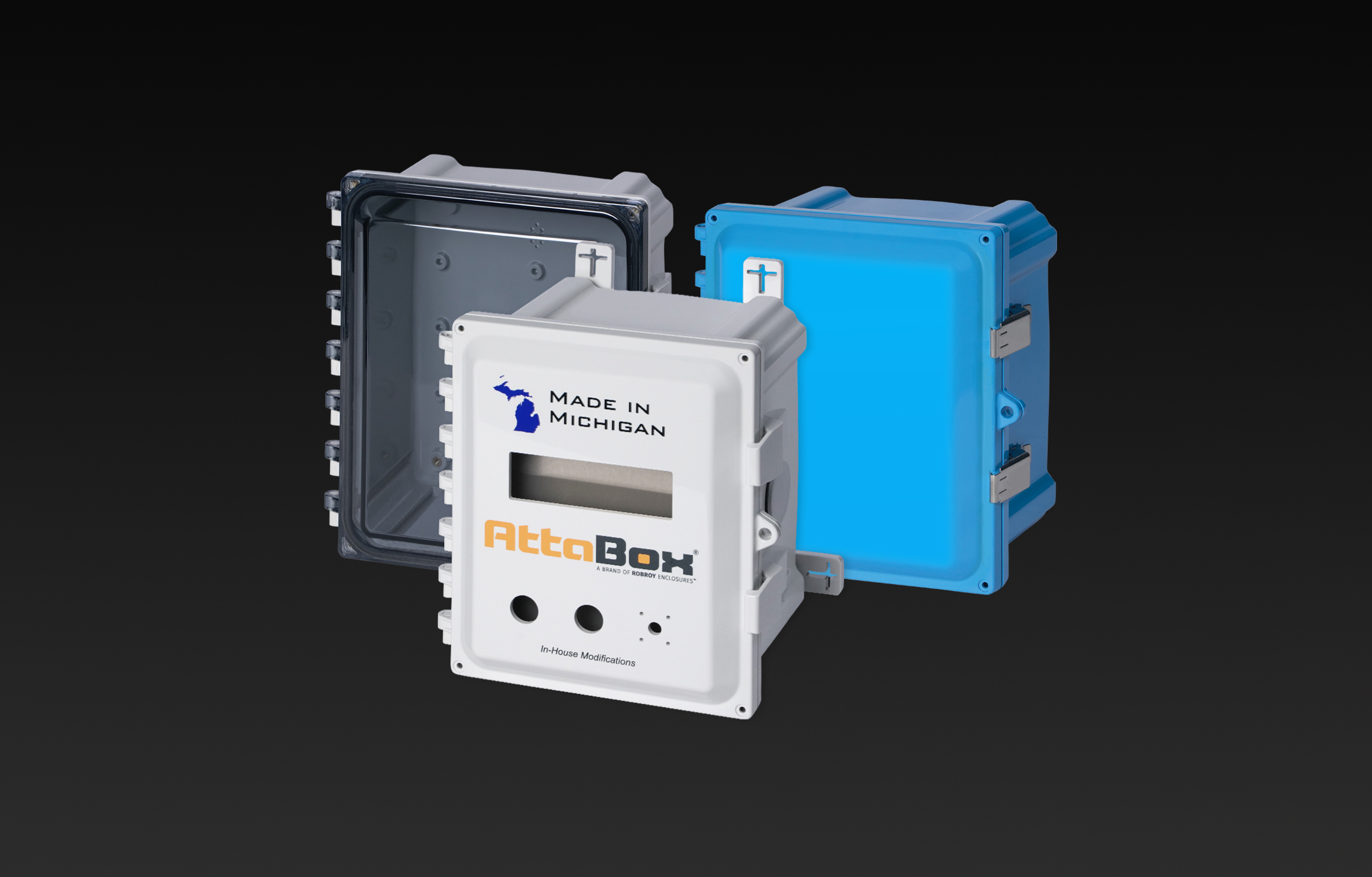 ModRight Modified Enclosures
Attabox's ModRight program is multi-faceted and designed to meet a range of unique requirements from simple hole drilling to full custom blend of molding materials. Discover how Attabox can make modifications for you, saving you time and money. 
Learn More