Heartland®
Proven Protection From Reliable Material Performance In Aggressive Environments
The Heartland (AH) Series are high performance, polycarbonate enclosures applicable for heavy industrial conditions, but with a refined style suitable for commercial, industrial and OEM design applications. The polycarbonate resin in the Heartland Series attained the best available "F1" rating, having passed critical tests for UV exposure and water immersion.
Heartland Series enclosures are rain-tight and watertight rated for use in both interior and exterior applications. Material ratings, as well as product ratings, assure the user that polycarbonate is designed to perform, without adverse effects, in cold weather applications.
Of significant protective value: corrosion-resistant polycarbonate can be effectively used across a wide range of aggressive environments.
Heartland® polycarbonate enclosures are strong and durable. That's key for us because our products go into very demanding, aggressive environments.

Bill Flemming, Gulf Coast Pump & Equipment
Image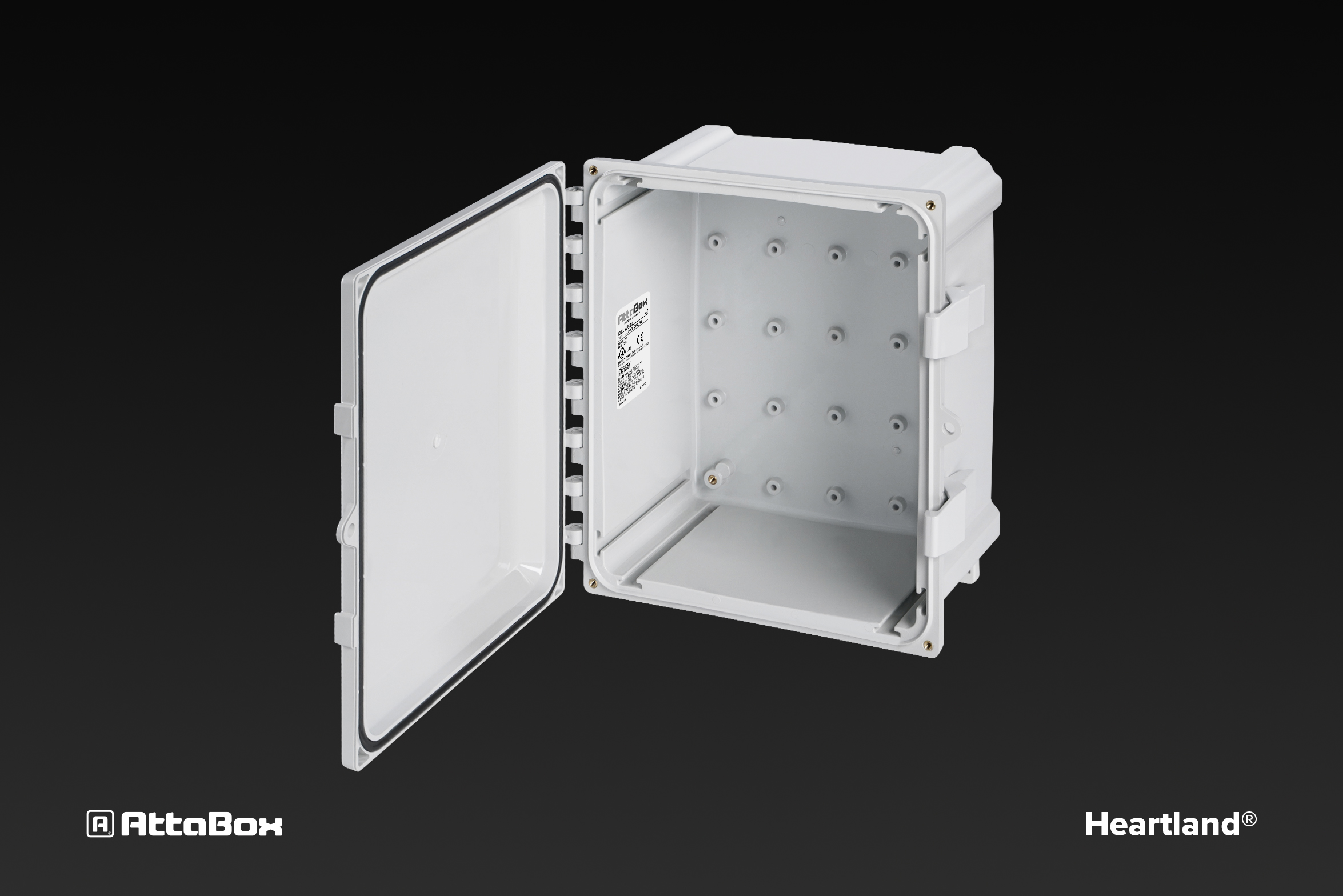 Heartland Series Attributes
Latches and hinges do not penetrate enclosure
Easy to remove lid
High performance inserts
Integrated padlock hasp
Flush-fit side mount swing panel and DIN rail system
Molded in bosses
Multi-directional mounting feet
Available in 2 cover options - Opaque Cover or Clear Cover